In 1981 the Montreal Regional Science Fair was created to regroup the best projects presented by young Anglophones from the Montreal metropolitan area.
In 2001 the regional fair became known as the Montreal Regional Science & Technology Fair. We represent the English-speaking community in the Greater Montréal, including the Lanaudière, Laurentides, Laval, Montérégie and Montreal regions.
For 2021, the Hydro-Québec Montreal Regional Science & Technology Fair will be done virtually.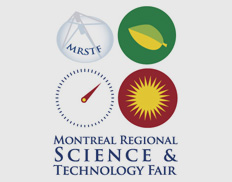 General Information
THE 2021 EVENT WILL BE HELD VIRTUALLY
March 28-30, 2021
If you have any questions, please reach out to the MRSTF coordinator (Paige Fairlie) at: [email protected]
All levels of science and technology fairs will be virtual this year – from the Montreal Regionals to Provincials, Canada-Wide and ISEF (International Fair). In addition, to help ease the burden, we are reducing the costs of registration from 90$ to 40$ for individual projects, and from 100$ to 50$ for duos.
We are currently working with the provincial fair organizers to finalize the platform which we will be using. Once we have that confirmed, we will host an on-line meeting to explain how projects will be uploaded. 
Some modifications you can anticipate: No project board, but a project site (inclusive of videos and text) and Judging of projects will be done virtually using a platform such as Zoom. The oral presentation and written report will still be required. 
Hydro-Québec MRSTF 2021 Schedule
PUBLIC VIEWING SCHEDULE :
SUNDAY, MARCH 28
FROM 13:30 TO 15:00
MONDAY, MARCH 29
FROM 13:00 TO 15:00
TUESDAY, MARCH 30
FROM 9:00 TO 12:00
AWARDS CEREMONY
TUESDAY, MARCH 30TH
STARTS AT 16:00
Register at Connextion.TV TO REGISTER FOR ACCESS TO THE EVENT