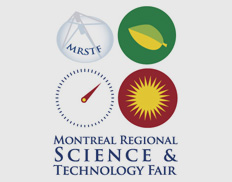 In 1981 the Montreal Regional Science Fair was created to regroup the best projects presented by young Anglophones from the Montreal metropolitan area.
In 2001 the regional fair became known as the Montreal Regional Science & Technology Fair. We represent the English-speaking community in the Greater Montréal, including the Lanaudière, Laurentides, Laval, Montérégie and Montreal regions.
For 2023, the Hydro-Québec Montreal Regional Science & Technology Fair is in-person!

General Information
March 26-27-28, 2023
 Laval Senior Academy
3200 Boulevard du Souvenir Ouest
Laval, Québec H7V 1W9
If you have any questions, please reach out to the
MRSTF coordinator (Paige Fairlie) at: [email protected]
Students & Teachers
For projects considered for Regeron ISEF, please refer to the 2023-Regeneron-ISEF (download PPT).